Laparoscopic Urogynaecology Masterclass
00004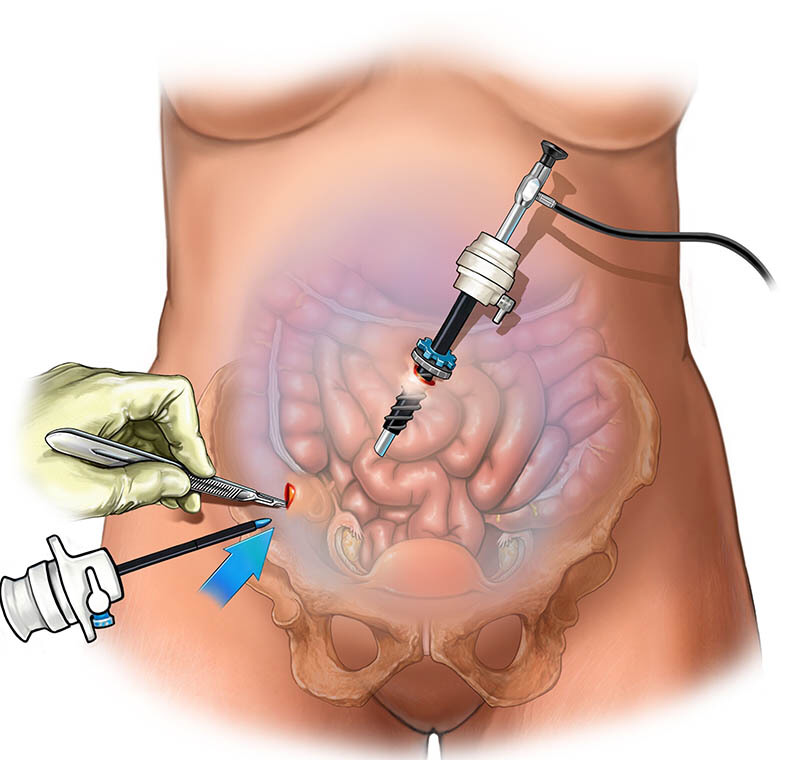 Laparoscopic Urogynaecology

Our popular Laparoscopic Urogynaecology course is now running for the fourth year. The Laparoscopic Urogynaecology Masterclass will take place directly before our Native Tissue Continence Repair course.
About the course
We work on fresh frozen specimens as we consider it to be the superior preservation method for surgical training. We only use HTA approved labs with the best possible equipment. Our organisational skills are internationally recognised, and Faculty is recognised not only for their technical skills but also for their willingness to interact and engage in healthy debate on the benefits of different approaches.
You can expect an impressive cadaver to delegate ratio with knowledgeable and engaged Faculty in small groups.
This means that you will have plenty of time with course leaders, and learn by doing, not just by watching.
Candidates are expected to be comfortable with laparoscopic suturing and would normally be Consultant Gynaecologists with an interest in laparoscopic pelvic floor surgery, Subspecialist Urogynaecologists or Senior (Subspeciality) Trainees.
What should I expect?
This intensive hands-on course focused on the skills and techinques needed to perform the following laparoscopic procedures for female incontinence:
Laparoscopic Colposuspension and Paravaginal Repair
Laparoscopic Sacrocolpopexy
The relevant anatomy will be discussed and demonstrated and since this is a course for surgeons with experience, it is useful to prepare by revising the anatomy before the course as we won't be spending time on learning it during the course. You will be spending a full day in the lab, with only the necessary time to brief you on the theory to be ready to go in the lab before we get started.

Please note that your pre-read documentation will become available to download once you have paid for your course.

Your Faculty have long experience with the procedures, and will be able to talk to the pros and cons for each chosen technique.
Variety of specimens
You may have patients (specimens) with different anatomy: some may even have had previous incontinence surgery. The different procedures and the varied specimens will mirror your operating theatre experience well, and discussions around chosen approach tends to be very lively. We encourage healthy debate, and invite you to bring your experience and skill to the table.
What will I achieve?

working on your own (or shared) specimen

in-depth surgical knowledge of procedure(s)

new considerations for performing incontinence repairs in different anatomy

7 CPD points

valuable discussions with other attendees from all over the world

hands on training from experienced surgeons

anatomical landmarks identified

opportunity to start/stop during the procedures, and even start over to improve technical skills

discuss tricky cases

adverse event management
What is included?
All materials, CPD, workbook/manual, badge, instruments, insurance, coffee/tea and meal(s), protective clothing, medical devices and/or implants, specimens (including transport and documentation), aftercare, faculty, technicians, admin support, pre-read materials, assessment papers and follow-up contact.
Who has trained here before?
Click here for a list of who has trained with us, and click here to see what previous attendees say about us.
Over the years we have been trusted to arrange courses for many professional organisations and associations: ICS, ISLASS, BACN and many more. We look forward to welcoming you too.
Date and Venue
March 7th 2019 (London) FULLY BOOKED (0) June 27th 2019 (Glasgow) FULLY BOOKED (0) September 19th 2019 (London) (0) November 7th 2019 (London) (0)
Cadaver Ratio
1:1 (1798.5) 1:2 (998.5) 1:3 (798.5) Observation Only (0)